A short walk through Ox Close Wood last Sunday proved very fruitful.
A number of fungi are still showing including the common Orange Peel fungus that grows on the soil of unploughed fields and (pictured) the Yellow Brain fungus. This is a parasitic fungus that gets its nutrients from other fungi that feed on dead wood.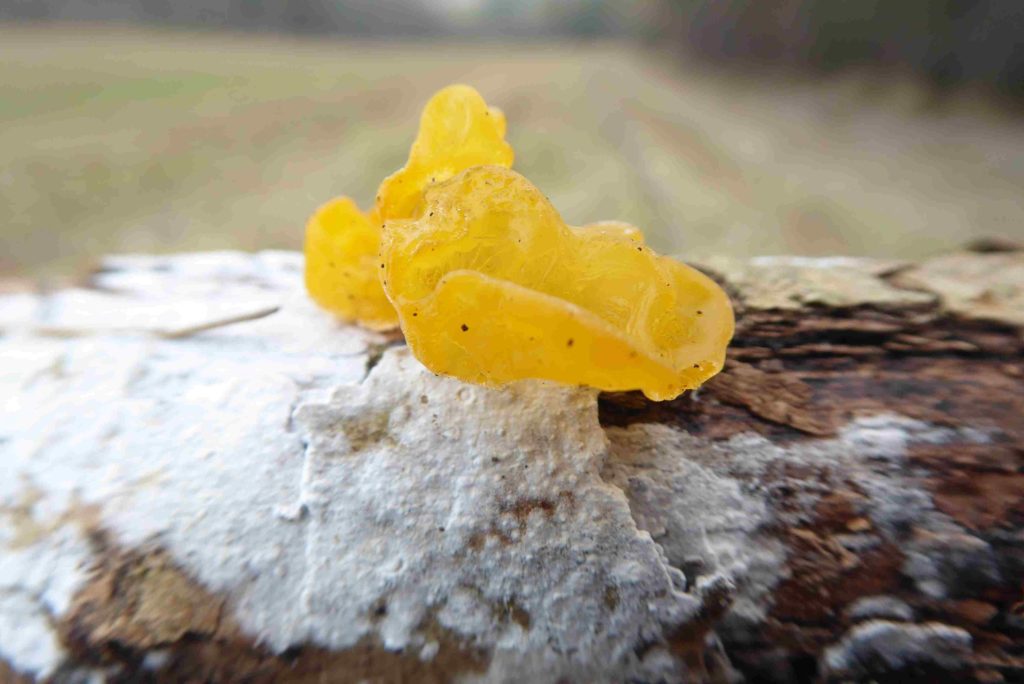 Mandarin Ducks are frequently seen on the river. There are eight here.