After not being seen in the area for six or seven years, we thought that the Wall butterfly had become extinct locally. Their numbers throughout the UK have declined rapidly over several recent decades and they now have a High Conservation Priority. Their decline is likely being caused by climate change…. it is thought that warmer summers are causing them to start an additional brood which is laid too late for their under-developed larvae to survive autumn and winter.
So how lovely it was to see their return with quite a few adult butterflies being seen in and around Ox Close Wood and on the way up to Woodhall.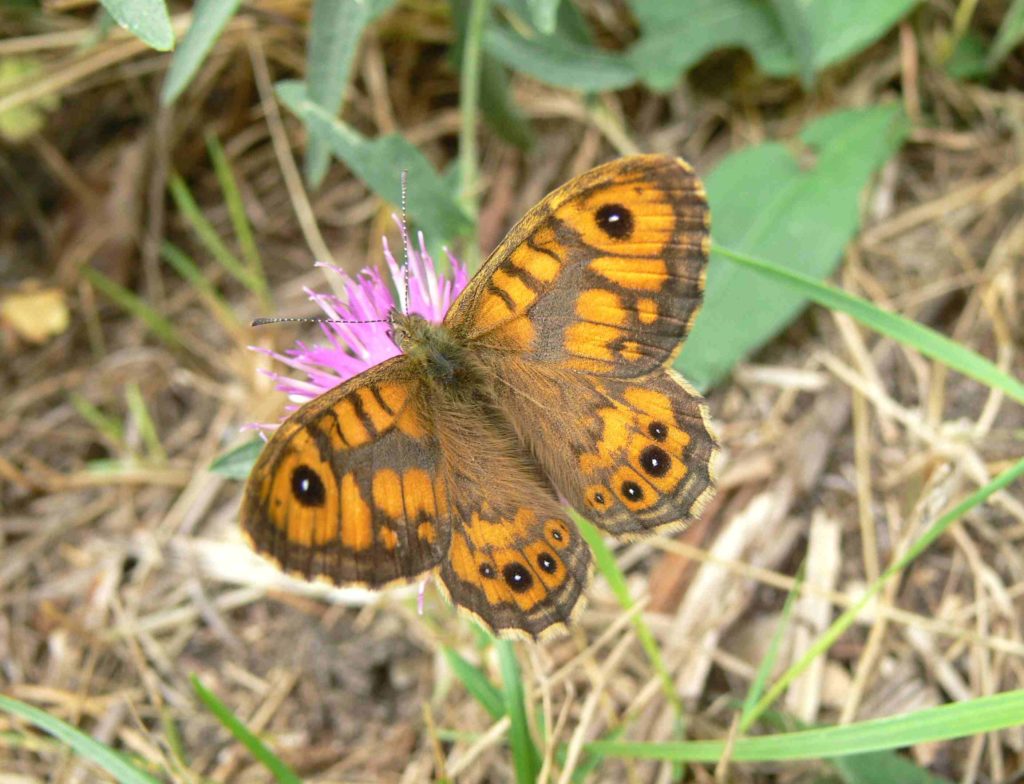 Another new butterfly for the parish this year has been the Dark Green Fritillary. It has been expanding through Yorkshire and had been seen ovipositing in Ox Close. Unfortunately we don't yet have a good photo of this butterfly. But if you have….!